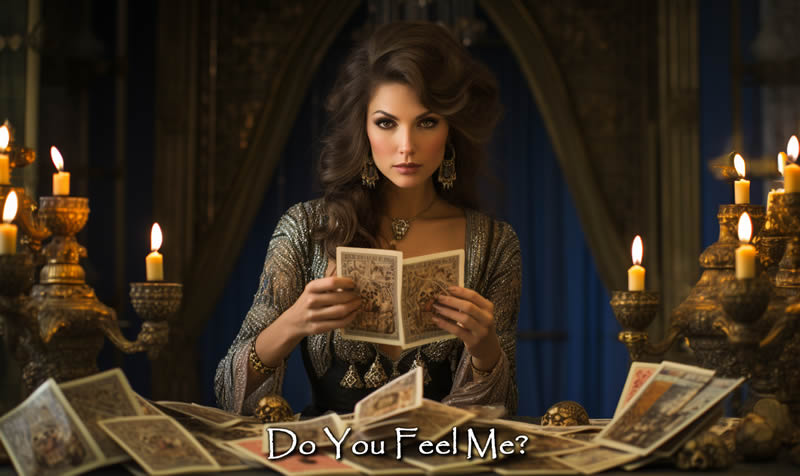 In the mystical journey of life, love stands out as a radiant constellation, both guiding and perplexing. Often, we find ourselves plunged into the depths of uncertainty, wondering if that special someone feels the same way, if fate is on our side, or if we're merely wandering souls seeking a connection. For such profound questions, the Tarot emerges as a beacon, unveiling the mysteries buried deep within the human heart.
The first card unravels the enigma of emotions. It's akin to the first ray of sunlight piercing through the darkness, illuminating hidden feelings, those that perhaps even that person can't recognize or articulate. It's the soul's whisper, the heartbeat's rhythm, the pure essence of their feelings for you.
CHALLENGES IN A POTENTIAL RELATIONSHIP
Like any journey, the path of love isn't without its thorns and stones. The second card reveals the challenges, the shadows lurking on the fringes of this emotion. It could be fear, past traumas, external circumstances, or perhaps internal barriers that the person has built. This card isn't a verdict but a compass, pointing out what needs to be overcome to reach the desired destination.
ADVICE: IS THIS PERSON RIGHT FOR ME?
With its age-old wisdom, the Tarot also offers guidance. The third card is a lighthouse, a beacon in this emotional tempest. It tells us whether to move forward with hope or if it's wise to reassess and perhaps, let go. This isn't a grim prediction but a supportive hand guiding us, reminding that true love is both a journey and a destination.
CONCLUSION: TAROT AND EMOTIONS
The Tarot is a mirror to the soul, a tool that, rather than forecasting an unchangeable fate, provides perspective, clarity, and sometimes, the courage to confront our feelings. In the quest for love and understanding emotions, it's crucial to remember that the cards hold no power on their own. Their true strength lies in interpretation and the introspection they spark within us.
Using the Tarot for emotions is an invitation to self-reflection, opening a window to the soul and allowing its secrets to flow like a river. But at day's end, the real oracle lies within us. The Tarot is the guide, but it's we who choose the path in love's eternal dance.